With effect from the 1st June 2007: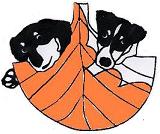 NOAH's ARK ANIMAL SANCTUARY are appointed partners of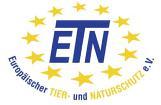 ETN ( Europäischer Tier- und Naturschutz e.V. ) of Germany
Following a visit in January 2007 by ETN President Mr. Heinz Wiescher, ETN has taken a great interest in assisting Noah's Ark Animal Sanctuary in particular and stray animals in Malta in general .
Over these past months there has been tangible proof of assitance from ETN.
ETN has a number of "partners" all over Europe and it is indeed an honour and a privilege for Noah's Aark Animal Sanctuary to have been accorded this status with ETN.
One hopes that the authorities will appreciate this generous assitance and come forward to follow the commitment of this German organisation and take firm steps in animal welfare and enforcing the law against animal cruelty, especially when dogs are abandoned with impunity.