STOP PRESS: 16th July 2007
Authorities take partial action ...at last
Why a Shetland Pony and a donkey as well as the sheep and a cage crammed with ducklings were left there only the Government Veterinary Surgeon can explain
It is now JULY 2007 and the animals are still in a pathetic state.
______________________________________________________________________________
The "farmer" was eventually brought to court with criminal charges in June 2005 (charged only with cruelty to the two dogs uplifted by the authorities!!!) and still sub giudice !!
Although we have made numerous other reports there have been no other charges brought against this part-time "farmer".

OUR HOPE IS THAT THESE ANIMALS WILL ONE DAY BE REMOVED FROM THIS TORTURE CHAMBER . WE ARE CONSTANTLY WORKING ON THIS.
21st August 2006
Rubbish dump on "Horror Farm" catches fire. Authorities still take no action.
Dogs, cats, sheep and horses are still kept here in appaling conditions.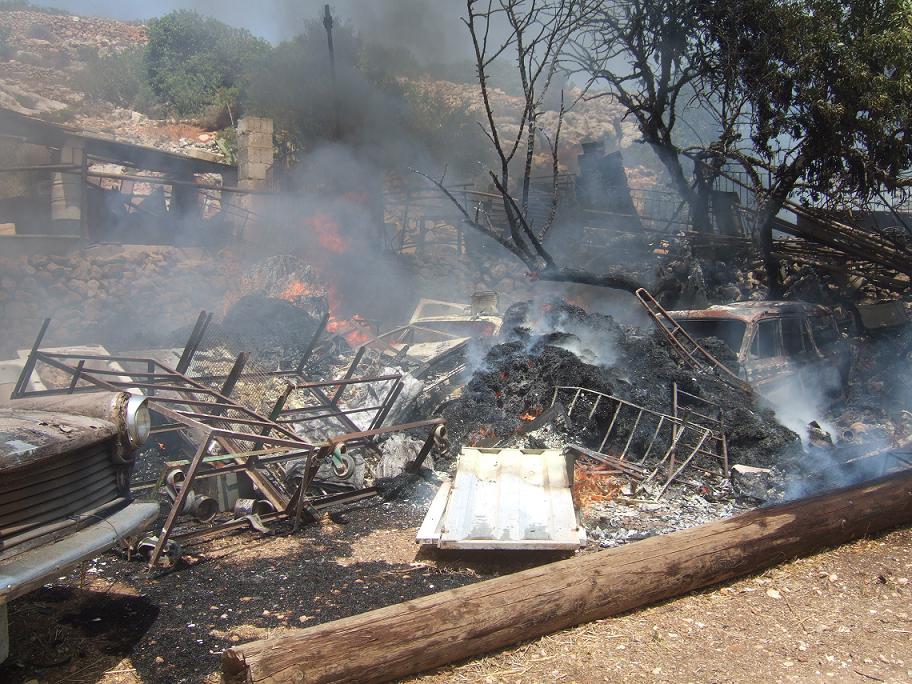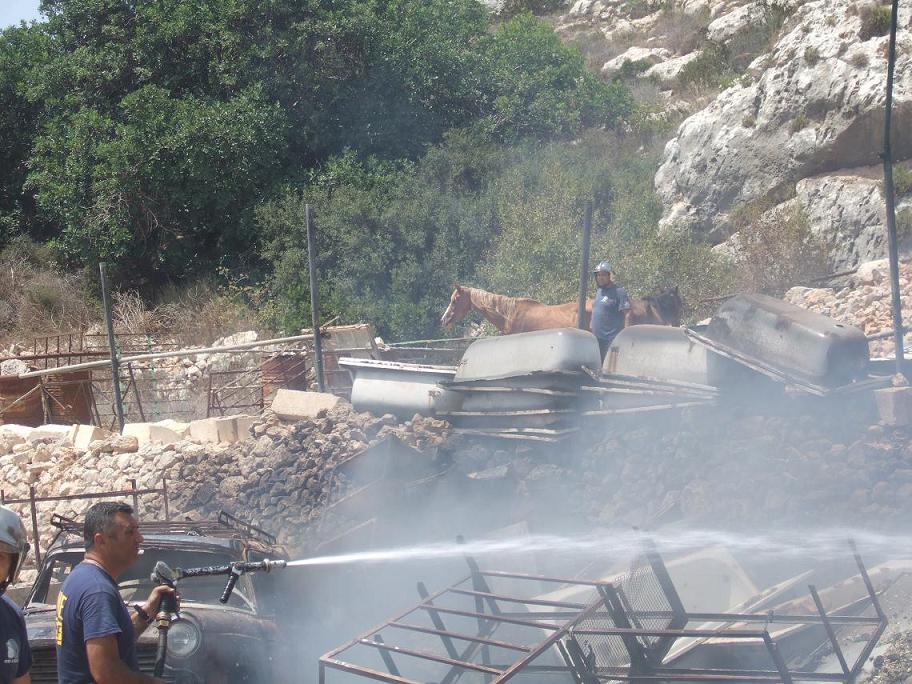 2004
The Veterinary Division removed the Rottweiler and a cross breed in Sep 2004. By the time they were removed the Great Dane "disappeared" and no effort was made to demand an explantion for his disappearnace.
Animals in a "farm" in the north of Malta were found to be in a pitiful state of abandonment in
Noah's Ark intervened and reported the matter to the authorities.
Three horses, a handful of sheep, five dogs, fowl and ducks were being kept in filthy surroundings and fed at random, if at all.
ALE officers were on site as was a representative of the Director of veterinary services.
While the above personnel are working out the legal process to correct this matter, Noah's Ark volunteers are working daily to feed and water all the animals as well as clean up and tidy the premises to the best of their ability. This episode is stretching the resources of the organization. Most of the animals are responding to the attention of Noah's Ark but some remain in urgent need of veterinary care. One hopes that the authorities will speed up their act and that these animals who are being kept in breach of the Animal Welfare Act will find a better fate.
28th September 2004 The Veterinary Division has finally started to take action ! A great relief especially to the animals but also to Noah's Ark.