THE VALLETTA LADIES
An Egnlish tourist staying at Paradise Bay Hotel came along three weeks ago with two little dogs, off the streets of Valletta. He asked us to keep them and neuter them, he gave us money for this and also for their keep for three months. After which he would be coming to live here permanently and adopt them.
They seemed to be sisters and were so scared and agressive for the first two days. Now they love cuddles and would eat from your hand. They are so used to the city that they would not go out in the playground, the countryside doesn't appeal to them. They'd prefer a stinky street and lots of motorcar emissions!
It started to show that both girls were pregnant! On Tuesday, the 17th December, Katie presented us with eight lovely bouncing pups. Then Penny gave birth to 9 puppies the night of Boxing Day ... both mothers and puppies are doing really well.
Noah's Ark Animal Sanctuary is looking like a maternity ward right now !!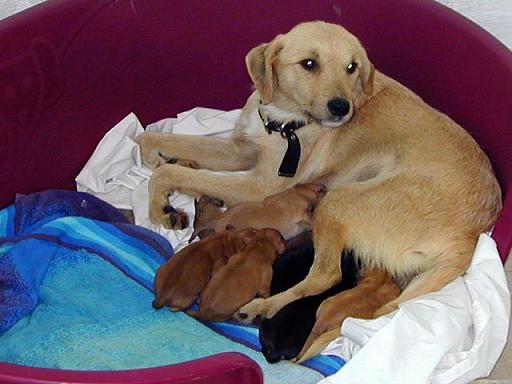 City Girl Katie and her 8 pups (born 17 Dec 2004)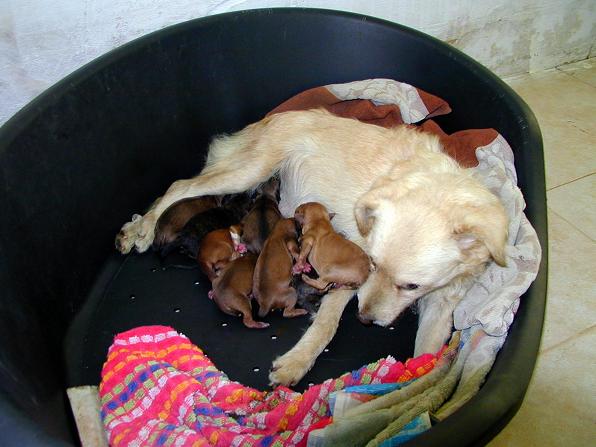 City Girl Penny and her 9 pups (born 27 Dec 2004)